The Open Relationship Incubator: A 90-Day Program for Couples to Learn How to Get Off to a Healthy Start in Your Open Relationships!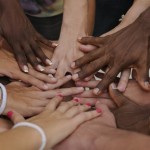 In the 16 years since I first started living polyamorously, I've seen more and more people exploring the possibility of open relationships.  There are books, movies, reality tv shows, blogs, and community groups.
The open relationship conversation is no longer relegated completely to the fringes.  More people are ready for new relationship paradigms, where they get to define their relationships on their own terms—not based on what society tells them.
"The Open Relationship Incubator" is for you if:
You're an established couple and you've been thinking about opening your relationship for a while, but you're not sure if it's really right for you
You know you want to open your relationship, but you aren't sure where to start
You've already opened your relationship, and you're feeling overwhelmed
You're a newer couple, and each of you has some open relationship experience, but you're wanting a supportive structure to help you lay a solid foundation for this new open relationship
As a body-centered psychotherapist and relationship expert, I specialize in creative life and relationship design for visionary "out-the-box" thinkers.  I work with individuals, couples, partners, and families to support you in feeling more alive, connected and authentic in your lives and relationships, and I'm delighted to offer this program for you if you are ready to create your relationships on your terms.
In addition to offering relationship therapy and coaching to lots of creative couples and poly partner constellations over the years, I have been teaching about polyamory for nearly a decade.  I, now, also train other therapists in working with polyamorous family systems.
Why did I put this program together for you?
When I first started exploring open relationships, there wasn't a lot of information or support that was easily available.  My partner, at the time, and I struggled just to find a therapist who could tolerate the idea of open relationships, let alone help us figure out how to navigate the process.
We spent a lot of time looking for and building community to help us sort through all of the intense dynamics—managing agreements, handling jealousy, figuring out how to find partners who respected our lifestyle.  It was a lot to learn, practically, on our own.  Luckily, you don't have to do it alone.
In this 90-day program, you'll get my expert guidance to help you:
Decide if open relationships are right for you
Define what healthy open relationships look like for you
Clarify your needs and boundaries
Set up agreements
Learn practical ways to make sure you don't blow up you relationships right out of the gate
Build confidence in your choices
Learn more effective ways to deal with jealousy
Gain valuable skills to support you in getting off to a healthy start
I've seen what can happen when couples don't get the right support at the beginning of this process: hurt feelings, painful breakups, dishonesty, loss of trust, shattered families, broken social connections… Why suffer through all of that if you don't have to?
While there are a lot of social outlets and support groups for exploring open relationships, it is especially important for couples who are just beginning the "opening up" process to have dedicated, professional support and expertise so that you can have the important conversations you need to have with each other in a facilitated context, while also doing the deep inner work and learning the skills necessary to thrive in your relationships and manifest your relationship visions.
In this program, you'll get:
A 75-minute in-person kickoff expert strategy session with me for just the two of you, where we'll outline your open relationship issues and questions.  You'll leave with a custom designed action plan to guide you in maximizing the 90-day program with a focus on your specific challenges.
A daylong group retreat where we'll lay the foundation for your open relationship journey (Saturday 1/18 10am-5pm in Oakland, gourmet lunch provided)
5 two-hour live, experiential group sessions where we'll dive deep into the core questions and skills that are essential for navigating open relationships (5 Saturdays 11am-1pm: 1/25, 2/8, 2/22, 3/8, 3/22 in Oakland)
Once-a-week between session e-mail access with me as your expert guide
Access to ongoing community support and guidance through our closed Facebook group
You'll also receive these bonuses:
Short emergency calls (bank of 3)
Access to additional in-person sessions as needed at a special savings
Priority registration for my next "Cultivating Healthy Boundaries" workshop
This is a totally confidential group.  You'll get to know each other and connect deeply with a community dedicated to supporting your learning, growth and exploration.
This program is a fit for you if…
You know yourself well and are pretty self-reflective
You're comfortable with being in an emotional process
You like to be challenged
You are up for trying on some new ideas, and willing to do things differently than you have done before
You're willing to speak up when you're not getting what you need, even if it's hard
You feel empowered around your exploration of open relationships.  This means that, even if it's your partner's idea, and you're feeling less certain about it, you are ready to explore because you see some personal benefit for yourself and your relationship.  And you feel free to choose.
You are committed to showing up 100% for this program.
You're excited about working together towards manifesting the relationship vision you really want!
This program is not a fit for you if…
You're feeling bullied into exploring open relationships, responsible non-monogamy or polyamory.  You really don't want to do it, but feel like you have no choice in the matter.
You feel so anxious and stressed out about the idea of opening your relationship, that you get nauseous.  You really want to support your partner so you're willing to try it anyway even though the thought of it makes you ill.
If any of these "NOT right" situations applies to you, individual and/or couples therapy really is a much better option for you.  Contact me to request an appointment or to get a referral.
How to Apply
The Open Relationship Incubator application process is currently closed.
Use "The Open Relationship Incubator" to:
Get clear about your vision for your relationship together.  Whether you decide that opening up is right for you or not, this program will help you to get on the same page about where you are and where you're headed in your relationship.
Deepen your connection with your partner.  Taking the time to really know and understand your needs, feelings and concerns and then share them with each other is a profound way to move towards deepening intimacy and connection between you.  You get to use this process to feel more heard and understood as you consider your relationship wishes and options.
Heighten the level of communication between you.  Communication skills are crucial in navigating this process, and this group will help you get better at saying what you need to say with grace.
Identify and address the relationship hot spots that leave you feeling vulnerable with one another. Your deepest fears and longings are likely to get stirred up in this process.  This group will help you identify your vulnerabilities and triggers so that you can begin to find effective ways to address them.
Create a safe container for your relationship to continue to grow through your open relationship exploration process. I will be with you each step of the way to support you in using these conversations and processes to create more safety and ground for you in your relationship journey.
I'm looking forward to reading your application and connecting with you personally.  Just know, it is possible to thrive and feel grounded and secure in open relationships!
About Sonya Brewer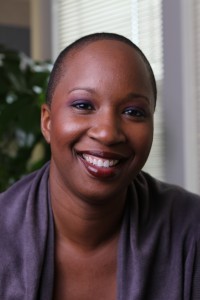 Sonya Brewer, MA, is a body-centered psychotherapist and relationship expert in Albany, CA, where she specializes in creative life and relationship design for geeks, weirdos, artists, radicals, outsiders and other "out the box" thinkers (and "feelers").  She loves helping quirky people find their creative voice and express their unique ways of being so that they can feel more alive, connected and authentic in their lives and relationships, while also bringing their gifts to the world.  Sonya brings a wide breadth of experience including in-depth training in somatic psychology at the California Institute for Integral Studies, training in relational psychotherapy at the Women's Therapy Center, and extensive training in trauma recovery through Generative Somatics and Somatic Experiencing (not a certified practitioner).  Sonya's work is also deeply influenced by training and experience in bodywork, dance, and mindfulness meditation as well as over seventeen years of living polyamorously. She has taught workshops on embodied living and sacred sexuality, and  appears in the film "Hearts Cracked Open: Tantra for Women Who Love Women" by Betsy Kalin.  Sonya has been teaching about polyamory for nearly a decade, and now also trains other therapists in working with polyamorous family systems.  To learn more, visit www.sonyabrewer.com.  Registered Marriage & Family Therapist Intern # 61996. Supervised by Margie Cohen, LCSW LIC # LCS11263