About Sonya Brewer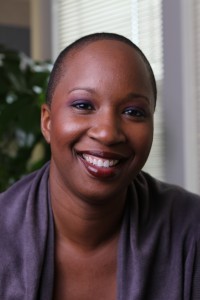 Sonya Brewer, MA, is a body-centered psychotherapist and relationship specialist in Albany, CA, where she specializes in creative life and relationship design for geeks, weirdos, artists, radicals, outsiders and other "out the box" thinkers (and "feelers").
She loves helping quirky people find their creative voice and express their unique ways of being so that they can feel more alive, connected and authentic in their lives and relationships, while also bringing their gifts to the world.
Sonya brings a wide breadth of experience including in-depth training in somatic psychology at the California Institute for Integral Studies, training in relational psychotherapy at the Women's Therapy Center, and extensive training in trauma recovery through Generative Somatics and Somatic Experiencing (not a certified practitioner).
Sonya's work is also deeply influenced by training and experience in bodywork, dance, and mindfulness meditation as well as over sixteen years living polyamorously.
She has taught workshops on embodied living and sacred sexuality, and  appears in the film "Hearts Cracked Open: Tantra for Women Who Love Women" by Betsy Kalin.
Sonya has been teaching about polyamory for nearly a decade, and now also trains other therapists in working with polyamorous family systems.
To learn more, visit www.sonyabrewer.com.