Reboot Your Relationship Private Couple's Retreat
You CAN have the passion and intimacy you long for…
I invite you to breathe life into your relationship and make your love new!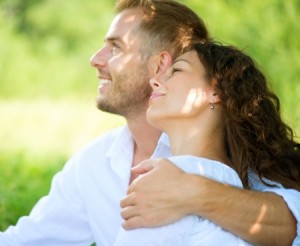 This retreat experience is for you if you're an established couple, and…
You're committed to staying together, but you've lost that special "spark".
You used to feel so close, but now you kinda feel like you're living with your roommate instead of your beloved.  You long for the days when you felt passionate about your relationship, and you miss the physical intimacy you once shared.
Your life is full, and you're so busy, that you've lost track of each other.  You can't remember the last time you committed a full day to tending your relationship.
 Why did I create this offering for you?
Sometimes you know you could benefit from professional guidance, but you're not ready or able to go to couple's therapy because life is just too full to add another commitment to your schedule. Yet, your relationship is in desperate need of some TLC.  The Reboot Your Relationship Couples Retreat is a great way to get intensive support without overwhelming your schedule.
If you're from out of the area, or are local but want a change of scenery, this is also an opportunity to benefit from this profoundly effective work while having a mini-vacation with your sweetheart.  Your retreat includes two nights at one of the Bay Area's luxury hotels, with plenty of time after your guided intensive for putting your new skills to practice.
Why suffer through loneliness, disconnection and heartache when you can take steps today to resurrect your loving connection?  Don't let relationship neglect continue to erode your bond.  The time to reclaim your juiciness and move towards deeper intimacy and connection is now.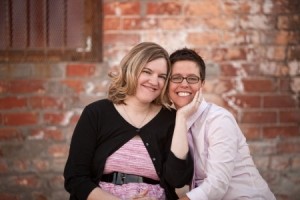 How do you schedule a retreat?
Let's start by having a conversation to see if this retreat option is the right next step for you as a couple.  To schedule a complementary 20-minute telephone consultation, send me an email at sonya@sonyabrewer.com or schedule your consultation online by clicking here.
Your intimate relationship is precious, and it deserves your care and attention.  Just remember the last time you felt truly satisfied in your partnership.  It colored everything else in your life, right?  Healthy, satisfying relationships are nourishing to us, body and soul.  You deserve to have that again… the experience of feeling loved,cherished, and held in your relationship.
This retreat will help you…
Begin to interrupt the repetitive cycle of disconnection that plagues your relationship
Understand each other more so that you begin to pre-empt those relationship hot spots that keep causing trouble between you
Get honest about your needs and desires and practice asking for what you want in relationship
Open to receiving more of what you long for
Explore practices for deepening intimacy and awakening passion
Breathe new life into your intimate partnership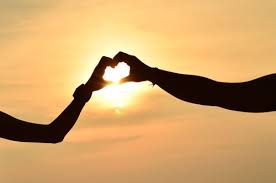 Your Retreat Includes:
One kick-off session (a 50-minute video call) to identify your strenths and challenges as a couple, and articulate a clear vision for your relationship retreat
A daylong  intensive  in-person with me (delicious gourmet lunch is included) where I'll walk you step-by-step through my proprietary "Reboot Your Relationship" program
A two-night stay at a luxury hotel in the San Francisco Bay, the Napa Valley, Calistoga or the Monterey Bay area.  Arrive on Friday evening, relax and settle in.  On Saturday, you'll enjoy a full day of relationship reset activities.  Saturday evening and Sunday morning are yours to enjoy.
One follow-up celebration session (a 50-minute video call) to support you in continuing to integrate what you learned during your retreat
 This retreat is right for you if:
You're committed to staying in relationship, and you're ready to shift the patterns of disconnection between you
You still feel a desire to connect with your partner even though it's been a while since you've felt close
You're willing to show up 100% for your retreat
You have a sense of adventure, and are willing to try some things you may not have tried before
This retreat is NOT right for you if:
You're experiencing a high level of intractable conflict
You expect your partner to change without your having to do any work
You've recently experienced infidelity
You're on the verge of breaking up or getting a divorce
If any of these "NOT right" situations applies to you, couples therapy really is a much better option for you than this couples retreat.  Contact me to request a relationship therapy appointment or to get a referral.
Do you remember what it was like to feel fulfilled in your partnership?  I believe that you can have that again.  The first step is making time to tend to your relationship, and nurture your connection.  So much of what you share is worth fighting for.  So fight for it!  For your love… for your passion… for the sacred bond that you share.  Let this be an opportunity to begin anew.  Request a complementary consultation to jumpstart your relationship reboot today!