Reclaiming Life After Trauma
An Ongoing Support & Skill-Building Group for Women & Gender Expansive Folks
You're a survivor.  You've been in therapy, and made great progress, but you still find yourself struggling to have the life you want.  On the surface, you have a life that looks like its working.  But underneath, you're struggling to feel connected, to have the kinds of relationships you want, to feel safe and trust yourself and others.  Underneath, you're surviving, but you don't want to just survive.  You want a life that feels fulfilling.  You want to thrive…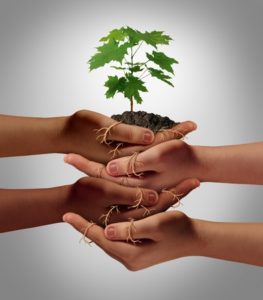 In this safe, experiential skills group, you will…
Come out of isolation and connect with others
Find support in a community of people who are learning together
Take steps towards creating a more satisfying life
You'll learn how to…
Feel more connected to yourself
Create better boundaries
Start building a more trusting relationship with your body
Manage the intensity of your emotions and calm yourself when you're feeling overwhelmed, stuck or out of control
Return to feeling connected when you've had a breakdown with someone you care about
Reclaim your power and begin developing a sense of agency in your life
Interested?
New members may join in January 2019.  If you are interested in joining in January, please schedule a complementary 20-minute consultation with me.
Details:
When: Tuesdays, 7:00-8:30pm   Limited to 6 participants.  12-week commitment.  Begins January 15, 2019.
Where: Berkeley, CA
How Much: $75/week
Who: This is a group for progressive women and gender expansive folks of all ethnic and cultural backgrounds, and sexual orientations, who are interested in doing trauma work in a small group setting.
Requirements:
You must be in individual therapy for at least 6 months prior to the start of group, and commit to staying in individual therapy for the duration of this group.
About the Facilitator: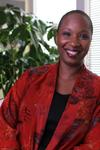 Sonya Brewer, MA, is a body-centered psychotherapist and relationship specialist in Albany, CA, where she specializes in creative life and relationship design for "out the box" thinkers (and "feelers").
She loves helping quirky people find their creative voice and express their unique ways of being so that they can feel more alive, connected and authentic in their lives and relationships, while also bringing their gifts to the world.
Sonya brings a wide breadth of experience including in-depth training in somatic psychology at the California Institute for Integral Studies, training in relational psychotherapy at the Women's Therapy Center, and extensive training in trauma recovery through Sensorimotor Psychotherapy, Generative Somatics, and Somatic Experiencing.
Sonya's work is also deeply influenced by training and experience in bodywork, dance, and mindfulness meditation.
To learn more, visit www.sonyabrewer.com.