Special Announcement:
Would you like my personal help navigating your most
pressing open relationship challenges?
If so, I have great news!  Now through the end of December…
I will be selecting ten individuals or couples to receive a complementary in-person 50-minute Open Relationship Strategy Session in exchange for some candid feedback.
Why am I doing this?  I'm in business to be of service to YOU, and your feedback is what helps me create classes, products, programs and articles that are of value to YOU.  That's why I make getting your feedback one of my top priorities.
Your feedback is valuable to ME, so I insist on offering something valuable in exchange: a chance for you to get one-on-one attention and tap into my knowledge and expertise around your most pressing open relationship questions and issues.
So, to be eligible for 50-minutes of targeted expert one-on-one support, please take a few minutes now to share your thoughts with me.
The survey will be open until Tuesday, December 31st, but I'll be selecting participants throughout the month.  So complete your survey soon to qualify.  I'll finish selecting the 10 recipients of the complementary session by January 7th.
Thank you!  I look forward to hearing from you soon!
About Sonya Brewer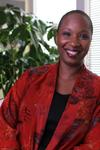 Sonya Brewer, MA, is a body-centered psychotherapist in Albany, CA, where she specializes in creative life and relationship design for geeks, weirdos, artists, radicals, outsiders and other "out the box" thinkers (and "feelers").  She loves helping quirky people find their creative voice and express their unique ways of being so that they can feel more alive, connected and authentic in their lives and relationships, while also bringing their gifts to the world.  Sonya brings a wide breadth of experience including somatic and relational psychology, trauma recovery, bodywork, dance, and mindfulness meditation as well as over sixteen years living polyamorously. She has taught workshops on embodied living, sacred sexuality and polyamory, and appears in the film "Hearts Cracked Open: Tantra for Women Who Love Women" by Betsy Kalin.  To learn more, visit www.sonyabrewer.com.  Registered Marriage & Family Therapist Intern # 61996. Supervised by Margie Cohen, LCSW LIC # LCS11263