Igniting Desire: An Introduction to the Art of Sexual Awakening for Women
Reclaim Your Juiciness & Open to Greater Sexual Pleasure!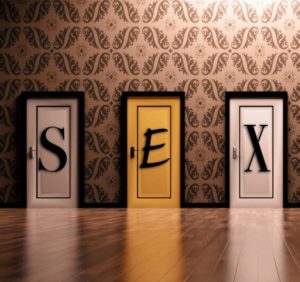 Does sex feel like a chore – the last thing on a long list of "to do's" that you feel like you'll never get through?
Does desire feel like a mystery to you – this elusive feeling that only occurs under just the right conditions, but you're not completely sure what those conditions are or when those circumstances will occur?
Have you given up on believing that you can sustain the kind of passion you felt when you first fell in love?
Are you hungry for more?  More passion, more fulfillment, more connection?
Would you like to feel more sexually confident and alive?
Would you like to have better, more fulfilling sex?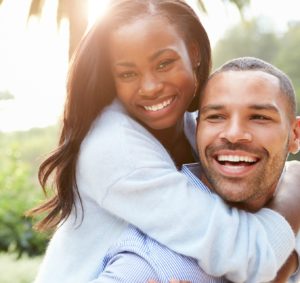 I believe that no matter who you are, no matter your age or body type, you absolutely deserve to have a fully passionate intimate life!
I designed Igniting Desire for you – a visionary, purpose-driven woman – who is ready to embrace desire, reclaim your sexual power, and create new possibilities for joy and freedom in your life.  You are deeply committed to loving yourself fully, and breaking through what stands in the way of your fulfillment, passion and delight.  If sex can be an outpouring of the beauty and depth of our spirits, a source of deep nourishment for us, then desire is the signpost that gets us there, pointing us towards more joy, pleasure and abundance.  Igniting Desire will support you in opening to new possibilities for pleasure in your life by inviting you to explore new ways to nurture yourself and your intimate relationship(s).  Take this opportunity to discover just how juicy and rich your life can be!



Your life is so full and you're so busy that you've lost track of yourself.  You can barely feel your body, let alone get to your "turn on".
You're tired of fighting with your partner about sex!  Sex has begun to feel like a chore—the last thing on a long list of "to do's" that you feel like you'll never get through.
You love and enjoy your intimate partner, but somehow, you feel more like roommates than lovers.  You keep wondering where your

passion

has gone and how you can recover it.


You feel in touch with your sexual desire, but you suspect that you could be having an even juicier time.
You're single, and you can't remember the last time you felt truly sexually alive.
You long for that raw, searing heat that can come with new love or a new sexual partner.
You're ready to feel new levels of pleasure, aliveness and connection in your life and relationships!
 
As a psychotherapist and relationship expert, I've heard so many women complain about the lack of satisfying sexual intimacy in their lives and about the pressure they feel to be sexual when they feel depleted and overwhelmed. You complain about:
Low sexual desire
Sexless relationships
Chronic stress and exhaustion that make it hard to feel excited about sex
Boredom in bed
Chronic fights with your partner about sex
Stress and anxiety about the feelings of disconnection you're experiencing in your relationships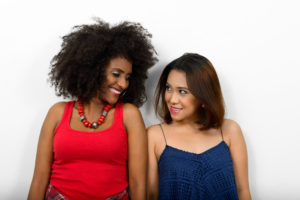 You're tired of feeling not good enough!  You're tired of feeling blamed!  You're tired of feeling tired!  And when you're tired, sex is often the first thing to go. But it doesn't have to be that way!  Each of us has the potential to create a truly satisfying relationship with our sexual energy, if we know how.   And it all begins with a few simple practices…
 "I want to start off by saying thank you to Sonya Brewer for sharing part of her amazing gift of healing.  In honesty my partner and I were at out limits, drained and ready to give up. We had lost the fire we once shared for one another. We became strangers to intimacy and desire.   I did not know what to expect but we both felt like Sonya's workshop Igniting Desire could be of help and so therefore decided to join in. Sonya was so inviting and extremely welcoming, her presence alone seemed to calm and invite the class closer.  […]In such a brief moment Sonya was able to not only help me regain my direction but also to help me and my partner crave one another's touch physically and emotionally.   I feel honored and blessed to have had the chance to partake in such a healing workshop. I have such clarity and a new found love for life and my partner.   Thank You."  Natascha Davis, Workshop Participant

Renew your connection with your body

Begin learning to hear and trust your body's messages
Deepen your relationship with pleasure
Learn a simple practice for enlivening your body and increasing your capacity for pleasure

Reclaim your juiciness

Identify what gets in the way of your desire
Get honest about your needs and desires, and practice asking for what you want
Open to receiving more of what you long for

Ignite your sexual passion!

Learn 3 practical techniques for deepening intimacy and awakening passion
Embody the 7 keys to awakening sexual desire
Step into a new paradigm where you honor your body and celebrate your erotic power

Learn how to deepen and enhance your intimate relationships.
Live more deeply and fully in your body.
Heal sexual trauma
Expand your capacity for joy and pleasure
And… have better, more fulfilling sex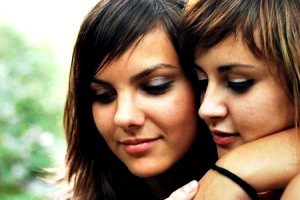 I'm, by nature, really shy and awkward in intimate space. And so it was really a stretch for me. But I was instantly comfortable. […] And the impact, that was so beautiful, was the way it opened my heart. Within a very short time, and continuing throughout the class, and even moving forward into my life… how much love I was able to feel for the people who were around me… just a pure unconditional love based on me opening my heart and being in a room full of other people who were opening their hearts. That was my first time experiencing that. And it was really profound and really beautiful and it just opened up a whole pandora's box of curiosity for me[…] you know … wanting to know more about this space that, on first blush, looks so strange, and, experientially, feels so yummy. " Tarita Gans Thomas, Workshop Participant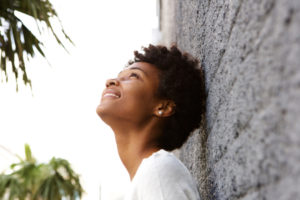 I know that it is possible for each of us to experience the bliss that arises in the midst of true sexual intimacy.  And my wish for you is that you access the profound joy and pleasure that's available to you through your body, when you want… not just at the beginning of a new relationship!
This work will introduce you to new ways to use desire to guide you towards greater satisfaction in all areas of your life, not just your sex life.  So, I invite you to embrace your desire as a gift, a teacher.  Let desire be a barometer for how much pleasure is possible in your life experience.  From this perspective, sexual desire is "Life" waking up inside of you… waiting to bless you with all that it has to offer.
"I have taken a few workshops on Sexuality and Desire prior to Sonya's. What impressed me so about Sonya was her vulnerability and sincere desire to help you heal. She guided us through the processes with sensitivity and compassion. It felt safe to be with her. Her empowering techniques helped me have more confidence about my sexuality. For this I am truly grateful."  Moya Norvell, Workshop Participant

When: Saturday, February 25, 2017 10am-4pm
Where: East Bay Healing Collective, 1840 Alcatraz Avenue, Berkeley, CA 94703
Who: Women, all sexual identities and orientations welcomed.  Space is limited.

This workshop is physically engaging.  Come prepared to move.  All activities will be modified to support a range of abilities and capacities.  Workshop is wheelchair accessible and scent-free.
Though we are working with our own sexual energies, no overt or explicit sex or nudity is suggested or allowed.  All practices are fully clothed, and can be done whether you are single or with a partner.
 
About Sonya Brewer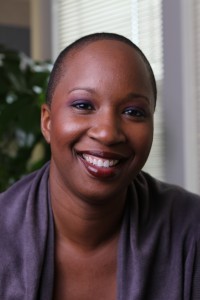 Sonya Brewer, MA, is a body-centered psychotherapist and relationship expert in Albany, CA, where she specializes in helping women, couples, and partners of all sorts create extraordinary relationships.  She loves helping people feel more alive, connected and authentic in their lives and relationships, while also bringing their gifts to the world.  Sonya brings a wide breadth of experience including in-depth training in somatic psychology at the California Institute for Integral Studies, training in relational psychotherapy at the Women's Therapy Center, and extensive training in trauma recovery through Generative Somatics and additional training through Somatic Experiencing and Sensorimotor Psychotherapy (not certified).  Sonya's work is also deeply influenced by training and experience in bodywork, dance, and mindfulness meditation as well as over fifteen years of study and explorations in the realm of sacred sexuality.  She has taught workshops on embodied living and sacred sexuality, and  appears in the film "Hearts Cracked Open: Tantra for Women Who Love Women" by Betsy Kalin.  To learn more, visit www.sonyabrewer.com.  Licensed Marriage & Family Therapist #89901.