Sign up to receive my gift to you!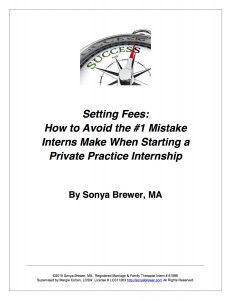 "Fee Setting: How to Avoid the #1 Mistake Interns Make When Starting a Private Practice Internship"  
You'll get step-by step instructions about how to set fees that work for you.  You'll also receive useful tips about navigating the business of private practice.