Sonya Brewer
Sonya Brewer, MA, is a body-centered psychotherapist in Albany, CA, where she specializes in creative life and relationship design for "out the box" thinkers (and "feelers").
She loves helping quirky people find their creative voice and express their unique ways of being so that they can feel more alive, connected and authentic in their lives and relationships, while also bringing their gifts to the world.
Sonya brings a wide breadth of experience including in-depth training in somatic psychology at the California Institute for Integral Studies, training in relational psychotherapy at the Women's Therapy Center, and extensive training in trauma recovery through Generative Somatics and Somatic Experiencing.
Sonya's work is also deeply influenced by training and experience in bodywork, dance, and mindfulness meditation.
To learn more, visit www.sonyabrewer.com.
Registered Marriage & Family Therapist Intern # 61996. Supervised by Margie Cohen, LCSW LIC # LCS11263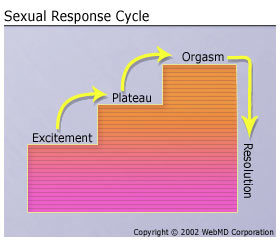 In 1966, William Masters and Virginia Johnson published Human Sexual Response in which they described a four-stage sequence of physiological changes that occur as people (in particular, heterosexual couples having penile-vaginal intercourse) engage in sexually stimulating activities. This "sexual response cycle" model was revolutionary at the time because there really wasn't a systematic view of what went on biologically […]

Inevitably, when a woman comes in complaining about having a low libido, I get curious about the power dynamics in the her relationship.  What dance is she and her partner (or partners) engaged in?  What is her relationship to power?  Does she have a sense of personal authority, both in her relationship and in the rest […]
So many of the couples and intimate partners I see complain of schedule overwhelm. Whether they're worried about a lack of sex and intimate connection or incongruencies around childcare and housekeeping, time is, for many, a key barrier to feeling intimately connected.   While it is true that the pace of life is faster and faster […]
Like many people, I have a list of daily self-care rituals that I strive to maintain – meditation, exercise, preparing good food for the day… I figure, if I'm going to help people take better care of themselves, I also need to be a model for that kind of self-love. Lately, however, I've been noticing […]
The other day I was having a conversation with a woman who, though she identifies as staunchly monogamous, was curious about the group program I'm offering for couples who are interested in exploring open relationships.  She kept telling me how difficult it was for her to grasp why anyone would choose an open relationship.  We […]
I recently posted this TED talk with Ester Perel, author of Mating in Captivity, on Facebook.  She's talking about how to sustain desire in long term relationships.  I really enjoyed the talk because she did such a good job naming the impediments to maintaining a satisfying level of sexual intimacy over time. Often when I'm […]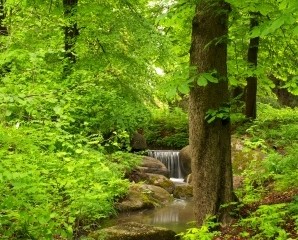 It seems obvious to most people that boundaries are a necessary part of life.  We say "yes" to some things and "no" to others.  Yet many of us struggle to say no, especially when it feels like that "no" threatens to hurt an important relationship. Often when I first start working with someone around having […]
I just watched this video of time-lapse photography, accompanied by words from Benedictine monk Brother David Steindl-Rast, and I decided to share it. I've been thinking a lot about  the mythology surrounding the American Thanksgiving holiday.  It is beautiful to devote a day to the practice of thanks-giving… of offering gratitude for the land on […]
It seems like it should be easy, telling the truth.  Most people start their open relationships assuming that truth-telling is a no-brainer. That's the point of being polyamorous, right?  You get to be open and honest about your multiple attractions and love interests. Unfortunately, it doesn't always turn out to be so easy.  Where is […]
One of the questions I get asked over and over again by people embarking on the path of responsible non-monogamy is, "How does it actually work?"  It can sound like a great idea in principle, but in practice?  So I've decided to devote my next few posts to exploring some of the essential skills that […]