Get the Right Support for Your Open Relationship!
Thinking about opening your relationship, but you're not sure if it's really right for you?
Ready to open your relationship, but aren't sure where to start?
Recently opened your relationship, and feeling overwhelmed?
In an established poly relationship, and wanting a therapist who already gets it?
Tired of all the horror stories of how open relationships haven't worked?
Well you're not alone!
When I first started exploring open relationships, there wasn't a lot of information or support that was easily available.  My partner, at the time, and I struggled just to find a therapist who could tolerate the idea of open relationships, let alone help us figure out how to navigate the process.
We spent a lot of time looking for and building community to help us sort through all of the intense dynamics—managing agreements, handling jealousy, figuring out how to find partners who respected our lifestyle.  It was a lot to learn, practically, on our own.  Luckily, you don't have to do it alone.
As a body-centered psychotherapist and relationship expert,  and as an out "poly" person with over sixteen years of lived open relationship experience, I specialize in creative life and relationship design for visionary "out-the-box" thinkers.  I love working with individuals, couples, partners, and families to support you in creating your relationships on your terms.
In addition to offering relationship therapy and coaching to lots of creative couples and poly partner constellations over the years, I have been teaching about polyamory for nearly a decade.  I, now, also train other therapists in working with polyamorous family systems.
With my expert guidance you can:
Decide if open relationships are right for you
Define what healthy open relationships look like for you
Clarify your needs and boundaries
Set up agreements
Learn practical ways to make sure you don't blow up you relationships right out of the gate
Build confidence in your choices
Learn more effective ways to deal with jealousy
Gain valuable skills to support you in thriving in your open relationships.
If you're already established in your open relationship journey, and you're just looking for a relationship therapist who can "get it" without making everything about your polyamory, I can support you in:
Creating and sustaining polyamorous families
Using the gifts inherent in conflict to deepen and invigorate your connections
Navigating multi-partner relational dynamics
Using relationship therapy to:

Interrupt the repetitive cycle of disconnection that plagues your relationships
Understand each other more so that you begin to pre-empt those relationship hot spots that keep causing trouble between you
Get honest about your needs and desires and practice asking for what you want in relationship
Open to receiving more of what you long for
Explore practices for deepening intimacy and awakening passion
Just know, it is possible to thrive and feel grounded and secure in open relationships.  If you're interested in getting focused support on your open relationship journey, feel free to call me to schedule a complementary twenty minute consultation at (510) 496-6010 or request an appointment here.
Interested in getting support in an expertly facilitated group context?  Check out The Open Relationship Incubator, a 90-day program for couples to learn how to get off to a healthy start in your open relationships.
About Sonya Brewer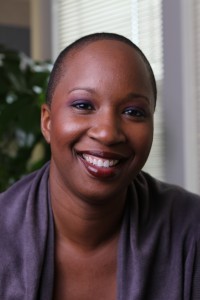 Sonya Brewer, MA, is a body-centered psychotherapist and relationship expert in Albany, CA, where she specializes in creative life and relationship design for geeks, weirdos, artists, radicals, outsiders and other "out the box" thinkers (and "feelers").  She loves helping quirky people find their creative voice and express their unique ways of being so that they can feel more alive, connected and authentic in their lives and relationships, while also bringing their gifts to the world.  Sonya brings a wide breadth of experience including in-depth training in somatic psychology at the California Institute for Integral Studies, training in relational psychotherapy at the Women's Therapy Center, and extensive training in trauma recovery through Generative Somatics and Somatic Experiencing (not a certified practitioner).  Sonya's work is also deeply influenced by training and experience in bodywork, dance, and mindfulness meditation as well as over sixteen years of living polyamorously. She has taught workshops on embodied living and sacred sexuality, and  appears in the film "Hearts Cracked Open: Tantra for Women Who Love Women" by Betsy Kalin.  Sonya has been teaching about polyamory for nearly a decade, and now also trains other therapists in working with polyamorous family systems.  To learn more, visit www.sonyabrewer.com.